Mongrels 1x1
Nelson the Online Predator
Nelson uses Toby Anstis's social networking login to set up a blind date with a human. However, he gets a shock when he discovers the Wendy he was planning to meet isn't a human being after all, but a chicken.
Destiny joins owner Gary for the canine horror show that is Strictly Dog Dancing and falls for badboy Rivers from the dog disobedience class. If she is to see Rivers again, Destiny has to start behaving really badly.
When Marion's owner dies, Kali sees an opportunity for Marion to pose as a missing cat called Chopsticks in order to rob his owner for all she's worth. Marion finds his new life most comfortable, until his new owner takes him to be neutered.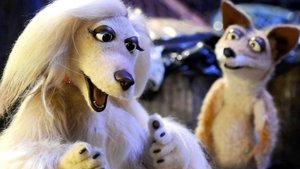 Jun. 22, 2010