Mongrels 1x2
Destiny the Reluctant Sniffer Dog
When his neighbor Vince has a litter of fox cubs Nelson is thrilled to be an uncle at last, until he finds that Vince has eaten all of his cubs except one – the runt of the litter. Nelson decides to save the runt, only to discover that he's the sickliest, saddest, most difficult animal you could ever wish to meet.
Destiny meets a handsome dog called James who teaches her the art of the bottom sniff. Destiny quickly discovers that when it comes to sniffing bottoms she is an artist with special powers.
Marion gets addicted to catnip and goes crazy. Nelson steps in with some aversion therapy in a bid to save his friend.
Kali is reunited with an old partner in crime, the dove Dean. She is irritated to discover that Dean has no interest in helping her terrorise the neighbourhood since he has now found God and seen the error of his ways. Annoyed, Kali plots to tempt Dean back to the dark side.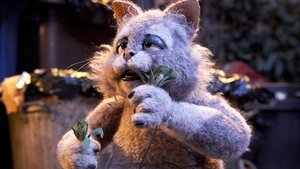 Jun. 29, 2010